Dual Head Cleat Edge Former
Model V-CEF-DH-5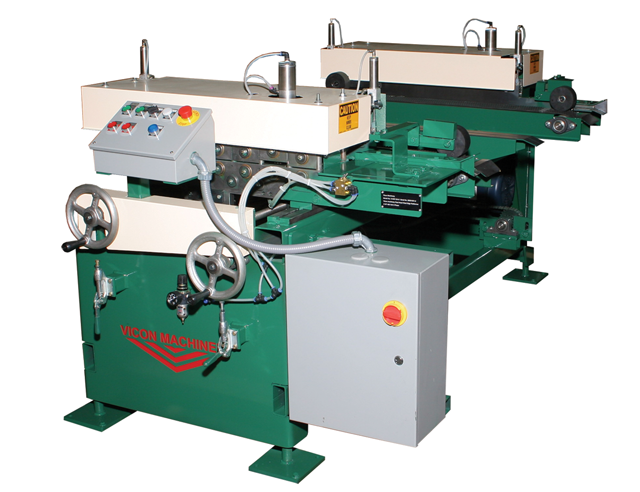 The Vicon Dual Head Cleat Edge Former rollforms a 7/16" cleat edge on both ends of the duct.
Vicon Coil Line software program for Windows®
ViSoft Software is menu-driven, user-friendly and can be set to SMACNA standards or customized to your shop standards. Continually updated and supported by Vicon's experienced team of programming engineers, ViSoft ensures enhanced productivity and superb part accuracy.
Features & Benefits
Cleats can be formed on either the short or long leg of L-section or full wrap duct.
Pneumatically operated bypass guides with wedge-grip conveyors allow blanks to be fed through for other types of duct connections.
Reliable, quiet performance
Accurate positioning with precision ball screws.
Large heavy duty bearings with inner races protect roll spindles and extend the life of the machine.
Specifications
18-26 Gauge mild steel capacity with no adjustments required when changing metal thickness
7/16" cleat edge with minimum cleat length of 4"
3 HP motor coupled to a heavy duty oil bath gear reducer
8 station heavy duty conventional rollform heads
Heavy duty roller chain drive (no belts)
Robust 1" diameter stress proof roller spindles

Coil Line Justification Calculator
Click on the calculator to the left to view how quickly the Coil Line pays for itself and starts making a profit.